UPDATE: 01/27/2021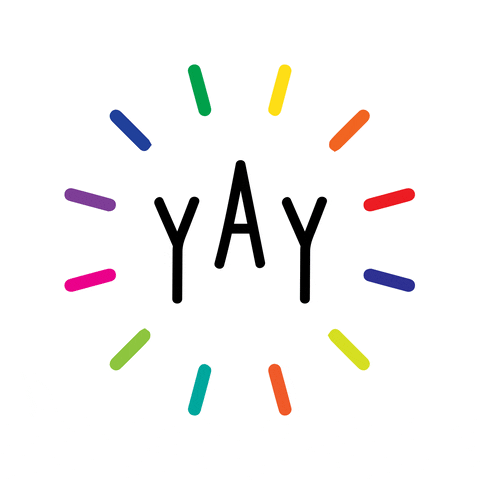 The future is bright with Sunnyland! We are ready to travel again and hope you are too! We have trip after trip lined up for 2021 AND 2022 and we are excited to help you in booking! But DON'T WAIT! Some tours are close to full, so don't delay. Secure your spot on one (or maybe two) of these fantastic tours! Give us a call at (417) 864-4444, we are ready to assist you!
UPDATE: 12/22/2020

Sunnyland will be closed Thursday, December 24th until Monday, January 4th. Enjoy the season to the fullest and make plans to book a trip when we get back!
UPDATE: 11/11/2020
Dear Sunnyland Guests,
Please join us for a special presentation outlining a fantastic tour that you will not want to miss! Canadian Rockies & Glacier National Park
June 12 — June 18, 2021.
Colby Yeaton with Collette Tours will be presenting the details of this amazing tour via a Zoom meeting. Some of these high tech measures are necessary now with the era of Covid upon us. If you want to participate and need help in any way, please reach out to us. On a very limited basis, we can host those interested (and unable to view at home) a seat at the office for viewing this special presentation, but we will need to know who is coming. Please click the link below to add your name to the guest list as only those that sign up will be able to log in. This presentation is in just a few days, Thursday November 19, so please add your name today!
UPDATE: 10/29/2020
EARLY BOOKING SPECIAL!!
Book any of our 2021 domestic motorcoach tours, and include travel protection, before December 1st and your entire deposit is 100% RISK FREE until the final payment date.
Many of our tours have limited seats, so do not delay!
Valid on NEW bookings only.
UPDATE: 10/20/2020
Thankfully, we have entered the final quarter of the strangest year in modern history. It seems no one has escaped the effects that the novel coronavirus has inflicted upon the world. As it continues and we learn how to better manage the spread and the effects, we pause a moment to be thankful for the health we maintain. As most of you know, I had just begun to get my travel legs under me when the pandemic hit and shut the world down. Nobody was going anywhere. We all went home for two weeks…or so we thought. You know the story up until this chapter, so we will not start that rollercoaster ride again. As a basic cornerstone, Sunnyland was built around fully living life and we intend to do just that. So, we have pressed our noses into planning fantastic trips for 2021 with a mindset of faith that things will be better. We have reserved space for many of the trips that you, our highly valued guests, originally planned for this year and have added several exciting vacations as well. Please plan to leave 2020 behind and press forward with us. You have expressed a lot of interest in getting out on the road again and we appreciate that. Now, when you receive your catalog in the next few weeks, make your plans to begin living fully again with reservations on a few of Sunnyland's exclusive tours. You'll be glad you did.
Frederick Harris
UPDATE: 09/02/2020
We have all waited so patiently…well, some of us more than others!
Today, we are sending this note to give you an opportunity to GO! The day trip "Ozark Fall Colors" is being planned to operate on October 21, 2020. We already have several of your friends booked for this fun trip and space is limited. We can allow only until September 24 to get your seat reserved and paid in full, so mark your calendar. Better notify us quickly, though, as we anticipate being at capacity very soon. We know so many are longing to experience the world with us even now, but we will enjoy our little corner with you for the time being as we await safe travels to other fantastic destinations. Call today to get on the bus with Sunnyland and the best driver ever, Rory!
UPDATE: 08/20/2020
We love to travel! We LIVE to travel! We believe travel should be entertaining, enlightening, and liberating. Right now, however, we simply find travel to be a challenge. Restrictions and requirements change regularly, and we not only have to comply with our local recommendations but of all the cities, counties, and states through which we travel. Incredibly challenging, indeed!
We have also heard from many of you expressing your concerns about travelling in the near future-and we are listening. We do not take the decision to cancel a tour lightly. This is our livelihood at stake. When we do cancel a tour, we have weighed the options carefully and we try to be the most forthcoming and fair as we can. We must be certain we are not under contractual obligations to our suppliers and that we can recoup our funds so that we may return them to you, if needed. This is an exceedingly long process-and it has become more difficult with so many of us working with a minimum of employees.
We also know that there are a few of you that would get on a coach with us tomorrow and GO! But it just is not that simple. There are too many unknowns-and we will not put profit over people. If we cannot deliver the type of experience that Sunnyland has been known for over the years, we cannot, in good faith, operate the tour. It cheats our reputation and most importantly, it cheats YOU, our valuable customers.
Sunnyland has been in Springfield for over 80 years, and we fully intend to continue operations into the future! With your patience and understanding we will all get through this and be back on the road when travel can be entertaining, enlightening and liberating once again!
UPDATE: 07/28/2020
Welcome to "Rollercoasters-R-Us". We had certainly hoped to be on the road experiencing cool destinations with you, our valued guests. Unfortunately, we must delay once again. The Lyceum Theatre productions are not available for our enjoyment and as such, our visit there has been cancelled. Additionally, our Summer Mystery tour has been shuttered as well. We had several fun activities planned on this tour and we will try to reschedule as soon as possible. We would kindly ask that if you have deposits on either of these trips that they be applied to another Sunnyland tour offered this year or 2021. As we together look forward to embarking on our adventures safely, we will keep you posted as developments are available. We appreciate your continued support.
Thank you, 
The Sunnyland Team
UPDATE: 05/29/2020
Nothing is certain these days except for uncertainty!  We never dreamed that this previously unknown, microscopic, virus would create such global unease, but it has. As a travel company we have faced unprecedented closures and cancellations and we now face constantly shifting expectations and regulations. For the last 2 months we have been "chasing our tails" trying to keep up and hoping that life would start to settle around us.  This is no way to run a business effectively. Therefore, we have made the difficult decision to cancel our motor coach tours through the 8th of August.  This will allow us to focus on the fall and into the future. We have re-booked our previously cancelled tours to have them available to you next year, and we hope to do so with the remainder of our summer tours. To those of you currently booked on a summer departure, we will reach out to you, individually, to discuss your travel options.   Our number one priority has always been YOU, for without all of you we would not exist. We hope that it will not be long before the world is open to us and we can join together, wisely, and safely, to again enjoy what our wonderful world has to offer. Until we meet again…..
Thank you, 
The Sunnyland Team
UPDATE: 03/27/2020
COVID 19 is real, and it is here-for how long? No one is certain. We have been listening very carefully to the recommendations of Federal, State, and Local governments as to the best ways to try and slow the transmission. We want to make sure that all of you, our valuable friends and family, stay healthy during this time. We have been working with airlines, cruise lines and tour companies; hotels, motor coach companies and venues; restaurants, museums, and local guides, to cancel and/or reschedule your independent travel arrangements and our bus tours. This is not a quick or simple process and we thank you for being patient while we try to take care of each and every one of you.
We have decided at this time, that we will not operate any of our motor coach tours in April. This was not an easy decision, but we do think is the right one. For those of you scheduled to travel with us in April we will contact you regarding your options. For those that are planning on traveling with us later in the year, we have not cancelled any additional tours, and we ask that you wait with us to see what happens. Thank you again for your continuing support.
The Sunnyland Team
---
---
Sunnyland Travel Center is a tour company that specializes in escorted travel and a full service agency, serving the independent traveler.  Be confident about your travel experience by contacting one of our travel
consultants

and use their expertise to get you the most amazing travel options available. 

Please call or stop into our office if you have questions or would like to book a tour. 
If you are interested in one of our escorted tours, check out the list of tours under the Motor Coach Tours or Cruise/Fly Away Tours tabs above. 
---
Phone: 
(800) 283-0404 or (417) 864-4444
Email:
info@gosunnyland.com
We are located at:
1452 E Sunshine, Springfield, Missouri 65804
Office Hours: 
10:00 AM to 4:00 PM, Monday-Thursday
---
---

Sunnyland Travel Center is fully accredited with the American Bus Association and The International Air Transport Association.
---